Hand Wash Sanitiser - Lime and Aloe Vera - 500 ml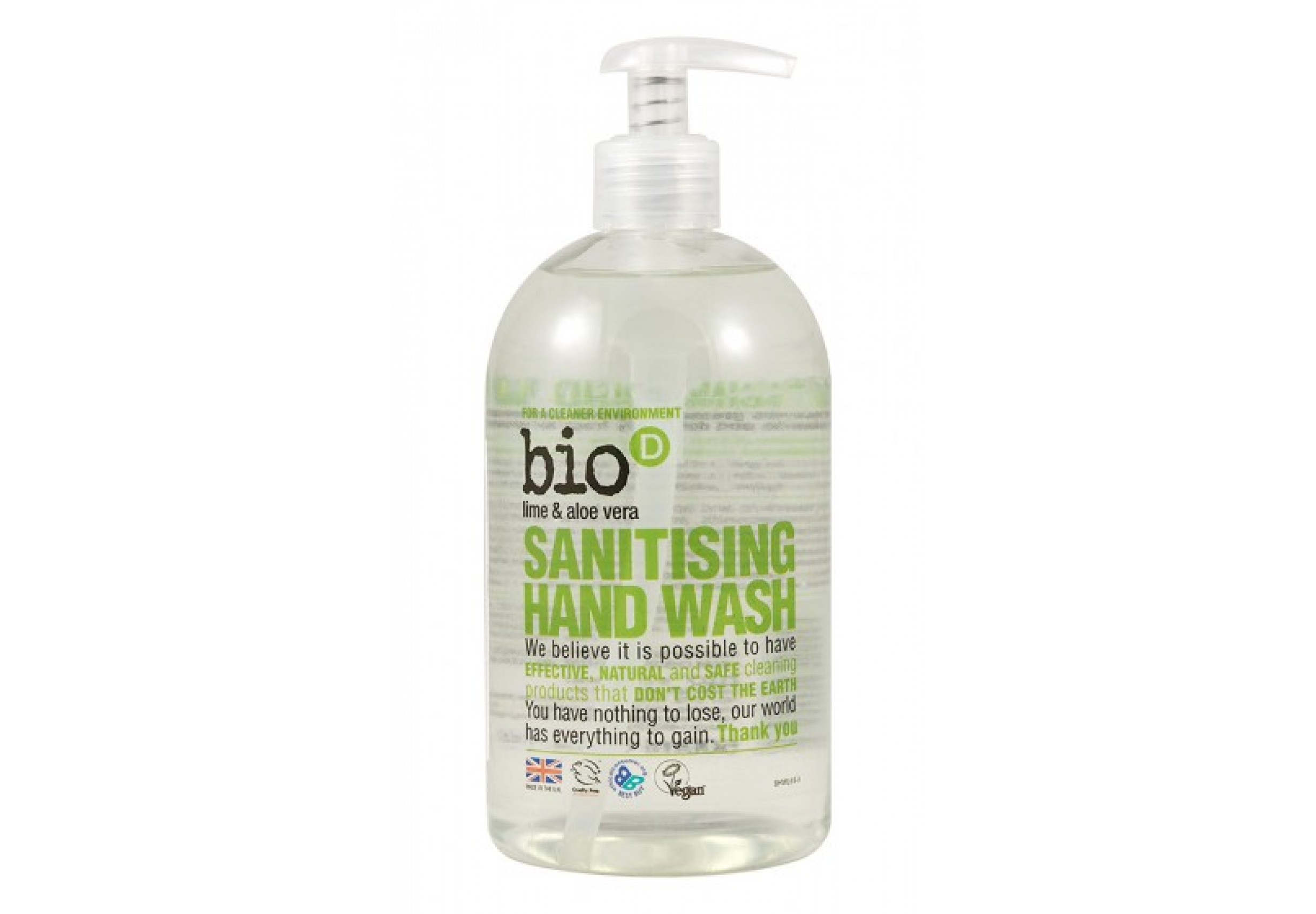 Fast acting anti-bacterial Lime and Aloe Vera hand wash.

• Tested to BSEN1276 Standard
• Gentle on skin
• Food safe
• Suitable for domestic, office and catering uses
• Made in the UK
• Sustainable, naturally derived raw materials
• No petrochemicals, phosphates, preservatives, enzymes or synthetic perfumes
• Hypoallergenic, suitable for sensitive skin
• BUAV and Vegan Society Approved
• Readily biodegradable


Directions for use:
Wet hands and apply one pump of soap. Wash hands for a minimum of 15 seconds, and then rinse with clean warm water.


First aid measures at getting into:
Eyes: Rinse immediately with water until irritation pass.
Skin: Rinse with water.
Ingestion: Drink plenty of milk or water. Seek medical attention.
Inhalation: Not volatile liquid product.


Ingredients:
Above 30%: A blend of Coconut Oil derived surfactants, Aqua Below 5%: Citrus Aurantifolia, Aloe Barbadensis, Citric Acid, Sodium Chloride, Lactic Acid, Vegetable Glycerine.



500 ml
Brand: Bio-D
Product Code:

A/C0125

Availability:

In Stock
13.50 лв
Ex Tax: 13.50 лв
Tags: cosmetics, hands and body, antibacterial